In February 2017, Marcas de Restauración commissioned ViewPoint to carry out a communication project with the aim of raising the public profile and its capacity for influence.
Development of a new communication strategy that is more proactive and open to the general and economic media. The new policy of this communication strategy was inaugurated with an informative lunch with the media to present the data of the sector. Since then, the Association has been very present in the news, becoming a source of information and reference for the media, both general and economic as well as regional and specialized.
As a consequence of the new communication strategy, there was a continuous demand for information by the media. At the same time, the sectorial media continued to be attended to, as they have published very extensive information on Marcas de Restauración.
ViewPoint Communication carried out the task of meeting these demands, as well as preparing communication content, such as press releases, presentations and numerous formalities, always in coordination with the Marcas de Restauración team.
Other tasks carried out include collaboration in the preparation and setting of the new positioning, support in the preparation of speeches and the holding of events or intermediation with different associations. It is necessary to emphasize the managements to support the attendance of the minister of Agriculture Isabel García Tejerina to the Marcas de Restauración Awards and the constant communication with the mass media.
Marcas de Restauración went from having a low level of communication and a discreet profile in the media to being an active part of the current restoration news. The quality and quantity of news increased, as did the influence of the Association and its relations with the media. Marcas de Restauración had presence in the main media such as El País, ABC, El Mundo..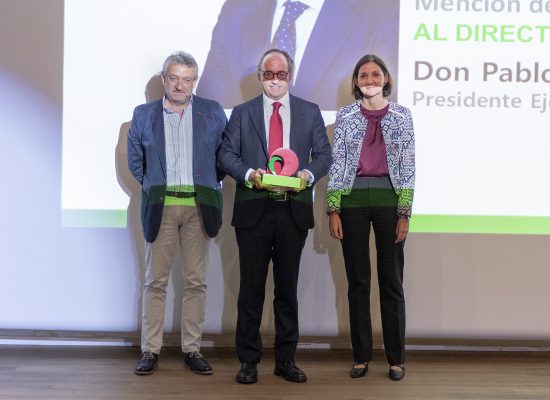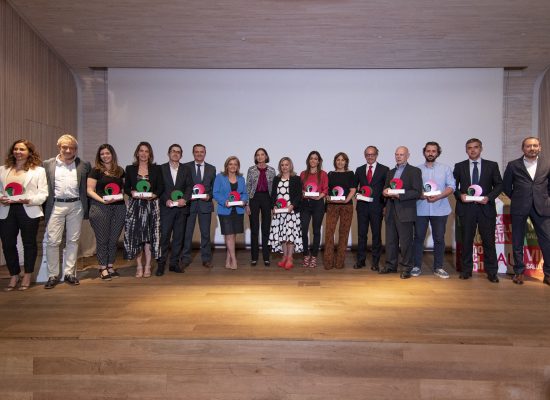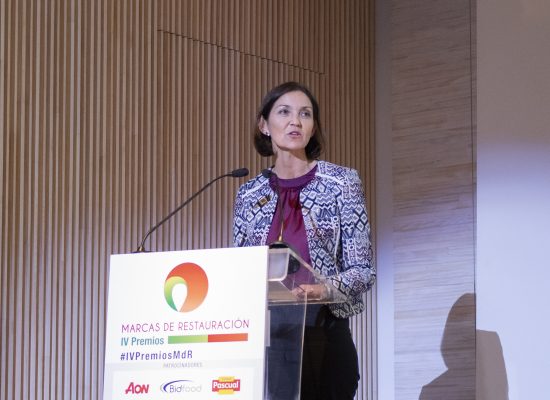 The Minister of Agriculture, Isabel García Tejerina, attends the Marcas de Restauración Awards.